Skippers Ticket
We have trainers and boats at these boat ramps – the BEST locations – EVERY day 7 days a week. View Skippers Ticket Perth Boat School Locations in a larger map.
How to get Your Skippers Tickets?
We cater to all levels of experience from beginner to expert. Skippers Ticket School offers group bookings as well as one on one training 7 Days a week at any location that suits you – Choose the right course now and we can find a time and place that will best suit you.
Step 2-Download the Recreational Skippers Ticket Workbook by clicking this link
(SKIPPERS TICKET WORKBOOK DOWNLOAD LINK)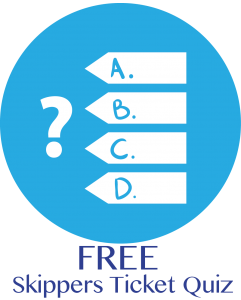 Watch the VIDEO. We have made an easy to understand video that is on our Facebook page (http://www.facebook.com/perthboatschool)
and
YouTube page (https://youtu.be/XohVBFTnjyA)
Step 3- Required Documents
A valid Australian Drivers Licence (Learners Permit included) is all you need to bring for proof of identity and having adequate eyesight to be able to operate a boat. If you have a valid Australian Drivers licence you DO NOT need to get an eye test done. Your Australian Drivers Licence is the only document you will need to bring to the assessment. If you are underage and do not have a drivers licence or a learners permit, you will need to provide proof of identity and get an eye test.
Proof of identity: You need ONE full proof of identity document, no other I.D. required
Australian Drivers Licence
Australian Passport
Proof of age Card
Australian Defence force photographic identity card
Federal or Western Australian police officer photographic identity card
Marine Certificate of Competency carrying a photograph of the holder
If you don't have any of these items DO NOT WORRY you can still get your Skippers Ticket. Follow this link to get all the info on I.D. requirements: yachting.org.au You can also call 0449 174 350 to speak to a real person who can give you all the info you need.
Eyesight Test
If you don't have a valid Australian Drivers Licence you will need to get an eyesight test done. This eye test MUST be completed and filled out using the correct DoT form or the Department of Transport will not accept it and your application may be rejected. To download the form click here: Eyesight Test/Medical Declaration form The eyesight test can be carried out by any medical professional- G.P., Optometrist, or registered nurse.
Please note that the Declaration of Medical Fitness is attached to the eyesight form. The Declaration of Medical Fitness only needs to be done if you have a serious medical condition (see below).
Medical Declaration
The Medical Declaration is a self declaration, however, if you believe you may have a medical condition that could affect your ability to safely and responsibly skipper a boat, a medical examination is required.
Such medical conditions include:
Epilepsy, fits, Giddiness, Fainting, Seizures,
Heart Disease
High/Low Blood Pressure
Arthritis
Type 1 Diabetes
Please read the Eyesight Test/Medical Declaration form for more details.