WITH SKIPPERS TICKET SCHOOL, GETTING YOUR SKIPPERS TICKET IS AS EASY AS 1 2 3 !
Skippers Ticket School Western Australia is a National Training Accredited and authorised boating school, qualified to carrying out BOTH Commercial (Coxswain) and Recreational (skippers ticket) boating courses.
Then Meet Trainer, Get Skipper Ticket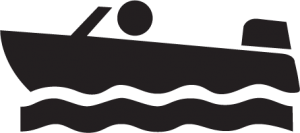 We are Western Australia's number 1 boat school; qualified to carry out Both Commercial and Recreational courses.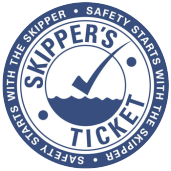 It is our mission to get you out on the water in a fun, informative, safe and quick manner. But that doesn't mean we take shortcuts. With decades of boating experience, our skippers ticket instructors will guide you through your boating training in a professional, friendly and relaxed atmosphere. We strive to ensure you have the best possible boat training experience. Getting your recreational skippers ticket should be fun!
For inexperienced boaters we are happy to take the time to assist with all aspects of the boating training process, from studying for the theory to the practical assessment, we are with you every step of the way ensuring all our students are both comfortable and confident in their abilities at helm. We never make our students feel rushed or pressured.
For the more experienced boaters we will recognise your skills and prior experience and give you the smoothest, hassle free and most convenient path to obtaining your skippers ticket. It is our goal to cater to the individual needs of all our students.
Need help with the theory? Don't have all week to study? Can't remember your East and West cardinal markers? We can take you through the course workbook from the start, giving you all the knowledge and confidence you need to get out on the water safely and to pass your skippers ticket test. No prior study necessary!
Our trainers are available 7 days a week at any location that suits you!  All you have to do is BOOK NOW!
Book Now
Any place,  any time you prefer!
Your boat or our boat!
Mobile trainers will come to you!
Instant Booking
Our students say we are awesome!
Thousands of recreational skippers ticket students referred by our happy students.
Great friendly service aimed at doing everything possible to help you pass
Ben De Rosa
Professional. Easy to use booking system. Continued emails appreciated
Alec Kay
fantastic day, very professional and great tuition
Simon Goodall
Our Locations
Perth, Fremantle, Hillarys, Ocean Reef, Mindarie, Mandurah, Rockingham, Maylands, Belmont, Bayswater, Coogee, Nedlands, Crawley, Melville, Mt Pleasant, Bunbury, Busselton, Margaret River and more
Regional W.A. – Local trainers in Albany, Bunbry, Busselton, Margaret River, Mandurah and Exmouth.
Authorised by the Department of Transport and AMSA (Australian Maritime Safety Authority)
AVG. YEARLY STUDENTS PASSED